I recently purchased Amberlight, and having used it for a week or two I thought I'd post a review on my blog.
What is Amberlight?
Amberlight is produced by Escape Motions, a company that specializes in producing creative and unique applications and plugins. The algorithm for Amberlight was created by designer Peter Blaškovič.
Escape Motions website describes the Amberlight product as 'a unique art tool that creates beautiful computer generated images. Millions of particles are flying through your canvas and you can drive them with special fields.' Sounds cool, right? It is actually, and it's designed to be a creative tool that anyone can use, experiment with and end up with some creative images. Given some care and time, it can also be used as a tool for digital artists to enhance their work.
Stand alone application
Amberlight is a stand-alone application. However the interface is easy to use and images can be saved in a variety of formats include JPEG, PNG and TIFF. The resolution can be manually set and sizes suitable for making large prints, or professional level artwork are easy to set up. With some file formats you can also save the image with transparency which is useful for layering in another application.
'Out of the box'
You can achieve some very satisfying results right out of the box, and a large variety of images just simply by using the 'random' button.
For those that are a little more adventurous, there are a large variety of parameters and settings which can be adjusted to create different outcomes for the final rendered image. You can even drop in a background image or photograph and Amberlight adds the render over the top in a transparency layer. Just one point to note, the images created straight out of the box in Amberlight can have a similar style and feel about them, but you can control things a little more by adjusting the settings to your own preference, include a background image or by post-processing a rendered image.
Here are some scaled-down examples of images I created within just a few minutes using Amberlight…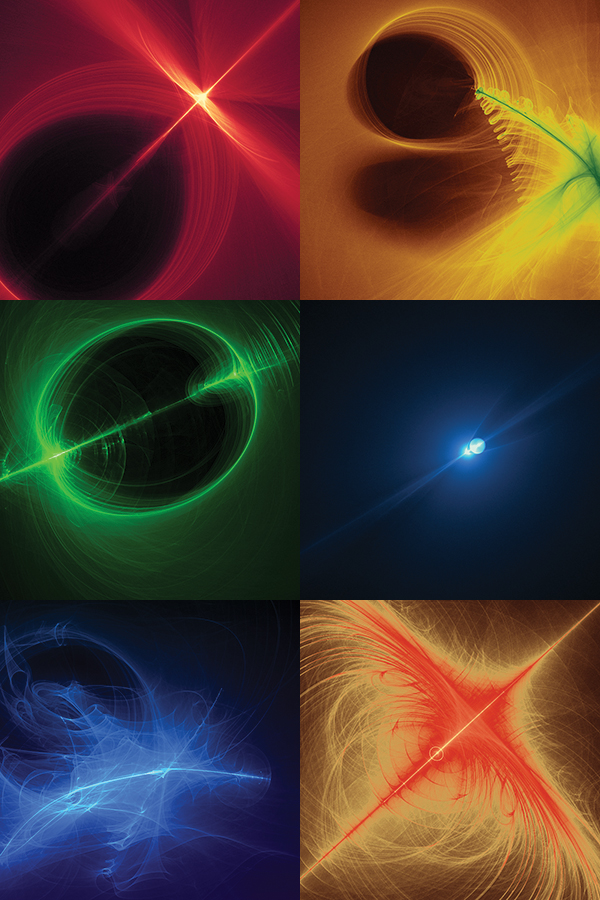 More advanced work
If you have any other image editing software available to you, you'll be able to make even more of Amberlight. This can take much more time and effort, but as you'll see below and in my gallery, Amberlight can be used very creatively to make some pretty impressive artworks and special effects – particularly abstract art.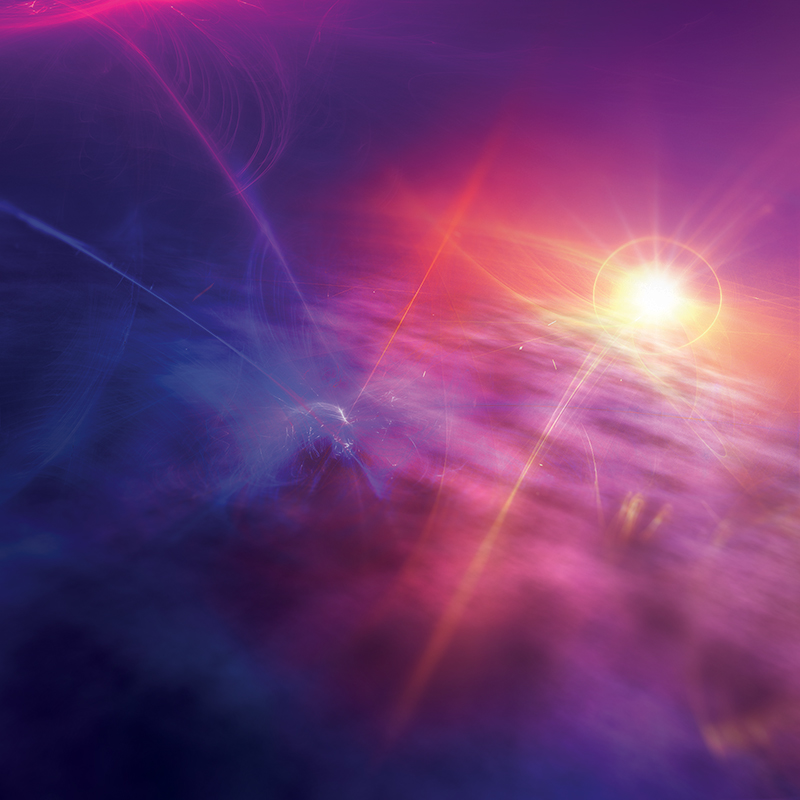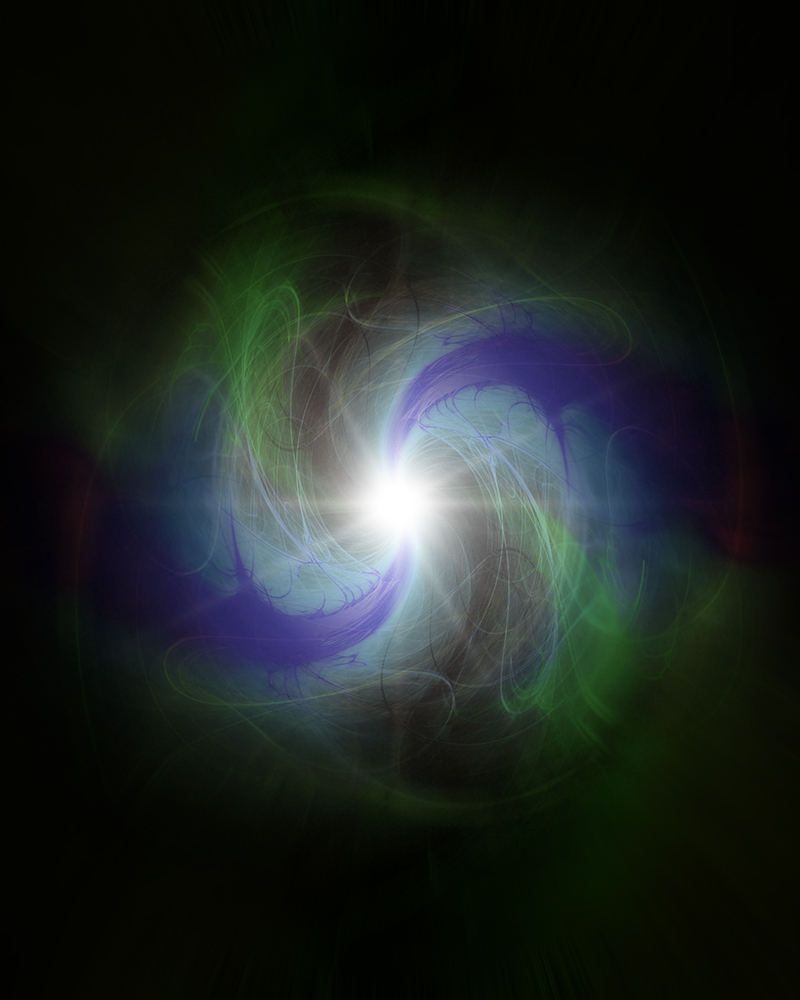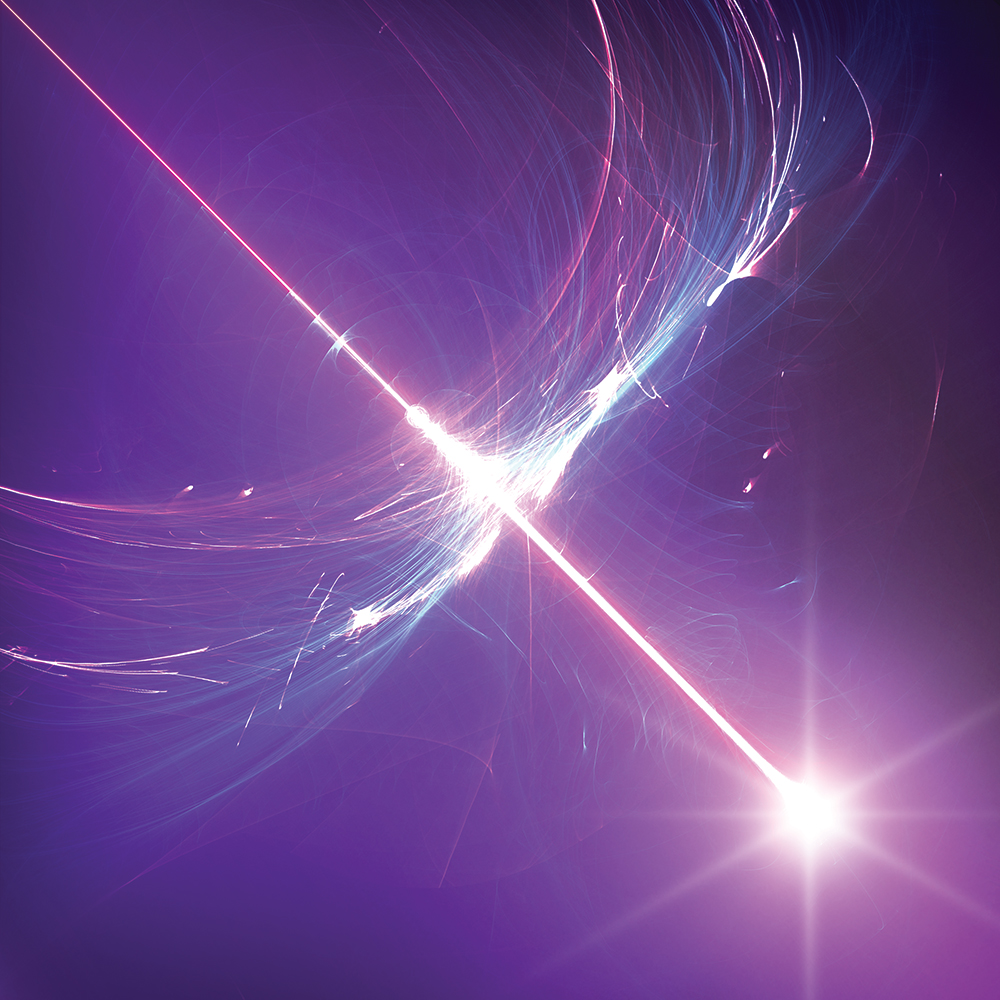 View more of my images in my gallery here.
Conclusion – fun, easy to use and useful at a great price
Overall, Amberlight is a great little product. It is fun to explore, and you can create some great and unusual results. It isn't prohibitively expensive either with a current price tag of $29.99 (at time of writing). The interface is easy to use and there are plenty of options to experiment with. Of course, it does have its limitations, but for the price, there's a lot of creative fun to have and loads of creative possibilities, particularly when combining with other images and / or additional post-processing.
Amberlight promotional video
So you can get a better idea of how the Amberlight application looks, I've embedded the promotional video below.

See more creations using Amberlight in the gallery on Escape Motions website
For some more inspiration, visit the Amberlight gallery. If you make some artwork using the application, you can post it to their gallery too.
For more information about Amberlight, click here.
Other products
Some of Escape Motions other products look very interesting too. In particular Flame Painter and their latest release, Rebelle. I'm hoping to review these products at some point in the future.