In this throwback post, I'm pleased to be able to talk about winning the Photoshop Creative readers' challenge competition featured in issue 117 of Photoshop Creative in 2014. The results were published in issue 119.
The challenge!
Here's the brief story. Each month Photoshop Creative magazine up until 2018, held a competition for readers by giving them the challenge to take four random pictures that the magazine has chosen and turning those four images into a creative piece of artwork. It could be quite a challenge! You can incorporate other images if you like, and you don't have to use all the images. However, I preferred, if possible, to set myself the challenge of trying to use only the four images supplied – and I was able to do that for the issue 117 challenge.
The process
Below are the four images that were supplied: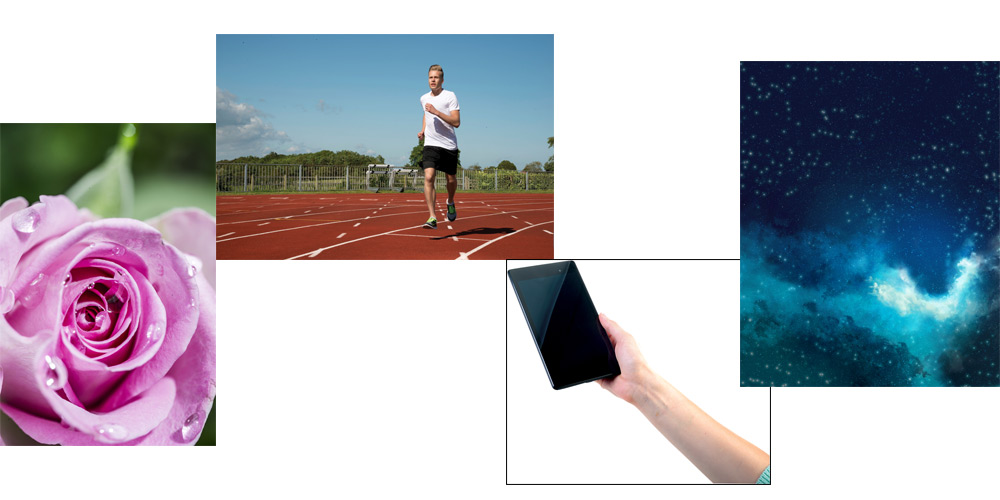 I spent some time considering how I could combine these images to make something that worked, and eventually settled on a space/sci-fi/tech theme as these seemed like the strongest images.
The most difficult manipulation for this composition was making the hand and phone image into a tablet with no hand in the image. In the image below, I've included the reflection created on the tablet – this was actually added later when it was clear how the reflection should look in the overall context of the image. After some work, I got to this:

Once I had spent time isolating all the elements I needed to make the picture, including the running man, the flower and the tablet (I decided to use the space image as the background) I was able to combine these elements, and build the final image. Once built, shadows, lighting, reflections, blends and tinting by hand. The image was finished and I decided to call it 'To the Limit of Technology and Beyond'. Here is the completed image: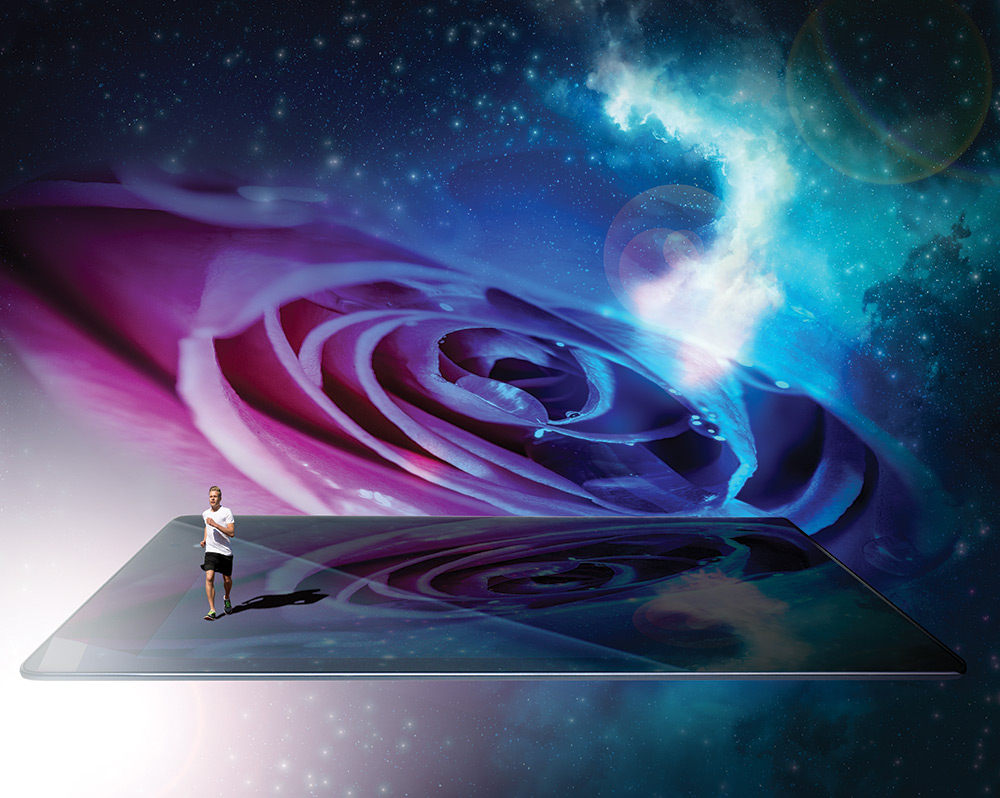 What Photoshop Creative said…
Here's what Mark of Photoshop Creative magazine had to say about the image at the time:
'We love the way Trevor has shifted the tablet's perspective. It's hard to use all four images into the one picture.'
And here is the final image in the magazine along with the issue front cover: